WHO WE ARE?
Since 1946 in Construction Engineering and Execution.Committed to Superior Quality and Performance
We are in construction engineering field since 1946 and to survive in this field for such a long time requires sincere efforts and endless resources.
We, at K B Mehta Construction Private Limited are committed to keep up the same spirit and efforts to upgrade our Organization and face ups and down in construction industry which is not in organized sector and has to face all kinds of problems on its own.
It is our endeavor to give full satisfaction to our clients and thus create everlasting relationship with them.
Water Supply

Projects

Precast Concrete

Housing

Architectural

Projects
Current PROJECTS
Udaipur Cement

works Ltd WHAT WE HAVE DONE

Civil construction activites pertaining to Processing and related storage silo at Dabok, Udaipur, Rajasthan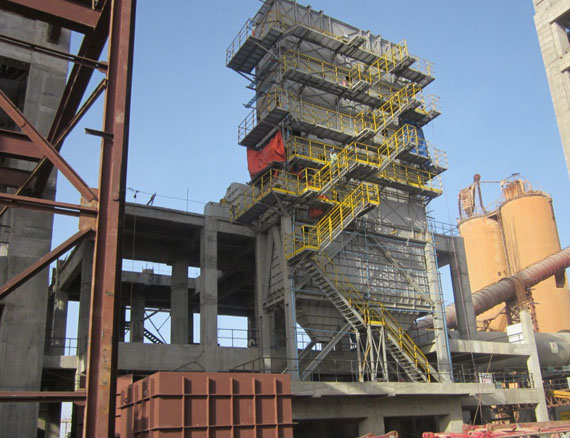 What our

reputed clients say
M/S. Adani Murmugao Port Terminal Private Limited

We acknowledge their expertise and ability to source quality work and effective site supervision & management. We wish them a great success in their future endeavor.

Deepak fertilisers and petrochemicals corporation limited : a tom driven company

During construction, M/S K.B.Mehta Construction demonstrated their expertise in efficient usage of slip-form method for making the RCC shell of the Prilling Tower, and proficiency in meticulous planning and organizing resources in time. During construction they followed all the Quality Control norms as stipulated by the Consultant. Their working at site had been accident / incidence free and adhering to the safety norms which were enforced for site work.

Gujarat Ambuja Cements Limited

I thank you for your letter of 28th September, 1994. I may also mention that we greatly appreciate the sincerity and deep sense of responsibility, with which KB Mehta & Co. completed the slip forming of the Silo No.2, in the most trying conditions. It speaks very highly of your organization and the people working at the site, who did not desert the site in such uncertain circumstances.

Gujarat Sidhee Cement limited

The above work has been executed by them to our entire satisfaction by deploying experienced technical personnel, supervisors and required machineries.
We acknowledge their expertise and ability to execute quality work.

JK Laxmi Cement ltd

The above organization has modern machinery, equipment, workforce and engineering staff to take up any challenging project and to complete the same successfully. We highly recommend their name and wish them all the best in their future assignments.

L&T Power Thermal Power Plant Construction

We are happy to state that we have successfully completed first 10 lifts of Cooling Tower no.1 by KBM Jumpform System and hereby declare that the KBM Jumpform Equipment has been successfully commissioned.

Tata Chemicals limited

We wish to appreciate particularly their meticulous planning, excellent slip-forming of shell, well-coordinated operations, strict observance of quality control at each stage, due respect to proper security and safety reassures. Throughout the work it was observed that their approach was totally professional.

Gujarat State Electricity Corporation Ltd

This is to certify that the work of Design & Construction of 1 No. of RCC natural Draught Cooling Tower for Unit No 7 was placed with M/s. K B Mehta vide W. 0. No VVN6f7/CIVIL/CT4/21/3233 Dtd. 1019197. The Natural Draught Cooling Tower for Unit no. 7 of capacity 33,000 M3 per hour was commissioned and is in satisfactory sustained operation for about 10 years.

Larsen & Toubro Limited Ecc Division

Since the performance of the material / equipment is satisfactory, final stage (Le. 10% as per stage "D.' of L01) payment payable against installation / erection and commissioning, can be released based on PO credit terms and on submission of BG as Per Po.
Special Remarks: Supply of Jumpform accessories & Service after installation of M/s KBM is excellent